Save money with an improved credit score – call us to find out how

203.977.4701
If you want a great mortgage, we want to help. We will

look to match or beat any mortgage offer you find!

 
Did you know we have a surcharge-free worldwide network of 55,000 ATMs – check out the local location details in our Membership tab.
©Copyright 2021 Sound Federal Credit Union
888 Washington Boulevard, Stamford, CT 06901-3706
Phone: (203) 977-4701
Toll-free: 1 (833) SOUNDFCU
Routing : 221174391

Helping Make the Imaginable Possible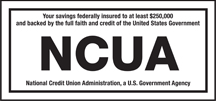 © 2021 Sound Federal Credit Union | 888 Washington Boulevard, Stamford, CT 06901-3706 | Privacy Policy